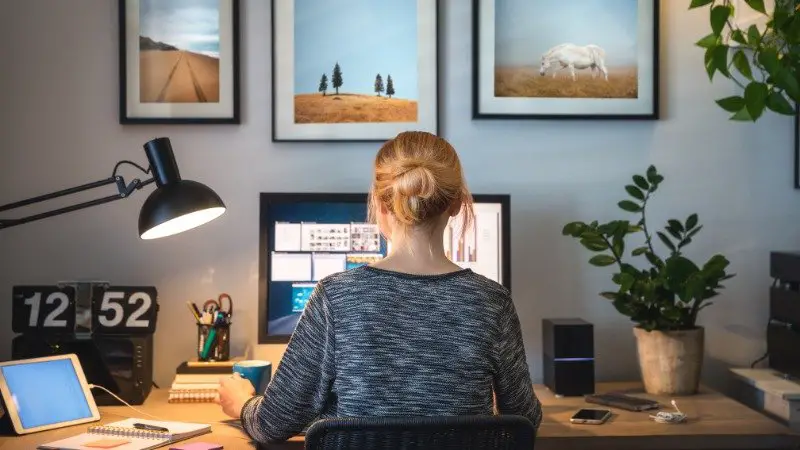 Working from home is becoming more popular than ever before. Whether you're a stay-at-home parent, saving for a family vacation, or simply looking to earn some extra income, there are many legitimate ways to make money from home.
Here are ten ways to earn money online:
Freelancing
Freelancing is a popular way to make money from home. Freelancers work on a project-by-project basis for clients, usually remotely. If you have skills in areas like writing, graphic design, programming, or social media management, freelancing may be a great option for you.
Online Surveys
Many companies pay people to take surveys online. While the pay is typically low, taking surveys can be a quick and easy way to make some extra cash. Just be sure to research the company before taking any surveys to make sure they're legitimate.
Online Tutoring
If you have expertise in a particular subject, you can make money by tutoring students online. Platforms like Chegg and TutorMe connect tutors with students who need help in subjects like math, science, and English.
Virtual Assisting
Virtual assistants work remotely to help businesses and entrepreneurs with tasks like email management, scheduling, and social media management. If you're organized and detail-oriented, virtual assisting may be a good option for you.
Selling Products
There are many platforms available for selling products online, from Etsy for handmade items to Amazon for physical products. If you have a talent for crafting or a knack for finding great deals, selling products online may be a great way to make money.
Transcription
Transcription involves converting audio or video recordings into written text. If you have good listening and typing skills, transcription may be a good option for you. Websites like TranscribeMe and Rev.com offer opportunities for transcription work.
Online Writing
There are many opportunities for writers to make money online, from writing blog posts to creating content for websites. If you have a passion for writing, you can find work on platforms like Upwork and Freelancer.
Virtual Bookkeeping
If you have experience in bookkeeping or accounting, you can work as a virtual bookkeeper for businesses and entrepreneurs. Platforms like Bookminders and AccountingDepartment.com offer opportunities for virtual bookkeeping work.
Online Selling
In addition to selling products, you can also make money by selling your services online. Platforms like Fiverr and Task Rabbit connect people with tasks like website design, graphic design, and writing.
Affiliate Marketing
Affiliate marketing involves promoting other people's products and earning a commission on sales. If you have a blog or a large social media following, affiliate marketing can be a great way to make money from home.
Conclusion
Making money from home is possible, thanks to the many opportunities available online. Whether you choose to freelance, take surveys, tutor students, sell products, or offer your services, there are many legitimate ways to make money from the comfort of your own home. Just be sure to do your research and choose reputable platforms to work with.