There's a lot of buzz around the term, side hustle. If you haven't heard, a side hustle is basically a contract job that you run on the side of your normal job. The term is also associated with the "gig economy."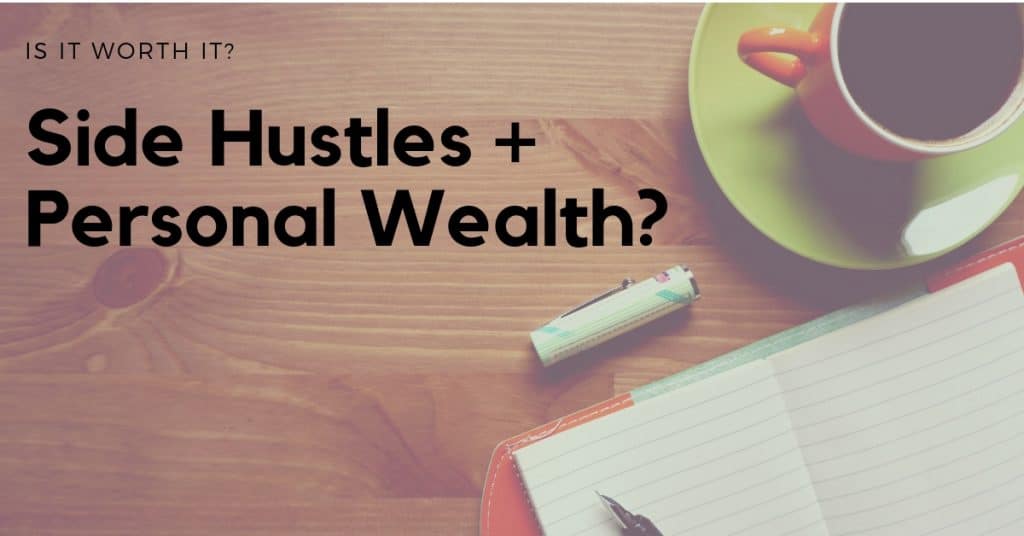 The idea of having a side hustle has exploded thanks to business influencers like Gary Vaynerchuk, Grant Cardone, and Mark Cuban. Basically, if you're looking to earn more money without getting a new job, a side hustle can offer an opportunity to help you earn some cold hard cash. For many people, their side hustle can be a catalyst for becoming a full time entrepreneur too.
If you're looking for the TL;DR version, here you go: Side hustles can definitely build your personal wealth. Here's what you need to know so that you're building wealth and not draining your future downpayment.
Why Do You Want to Side Hustle?
Before you jump into the world of side hustles, you need to figure out why you want to work more. Here's the thing you and anyone in your life needs to understand; you will be working more. This is why it's essential to figure out a few things first.
If you're single, you can do this on your own. Those of us that are already married or with a long term or lifelong S/O, this is even more important to discuss:
What are my/our life goals?
Am I/Are we ready to make the time sacrifice?
What am I/are we willing to invest financially into a side hustle?
Is there a timeline for this side hustle? Is it temporary, or do I want it to become my full time job?
These are just a few examples of the important questions you need to answer first.
What Kind of Side Hustle Interests You?
You might be wondering why this isn't the first question. The thing about making money is that there are a limitless amount of ways to make money. Whether you want to sell baseball cards, flip garage sale finds, become a wedding photographer, website developer, or travel blogger, there are hundreds of thousands of ways to make extra money.
If you don't know whether you want your side business to become a full time job or not yet, that's perfectly fine. The great thing about making money on the side is that you get to figure out if you actually enjoy making money this way, and you also get to find out if there's an appetite in the market for what you want to sell. This helps minimize your risk significantly!
Set Up Your Side Hustle
Whether you invest $5 or $10,000 into your side hustle, you need to set it up correctly. A few basic things you will need:
Protect yourself and setup an LLC. It's going to cost you $100-$300 to create a business, but for most people, the legal protection is worth it.
Set up a business checking account and a business credit card. Why? Because you can most likely write off a ton of your expenses come tax time.

Tax and accounting/invoicing software like Quickbooks and Freshbooks are great for staying organized. You need to know your numbers, whether it's what is owed to you or what you owe to someone else.
If you need to spend to earn, a business credit card is a great idea. There are plenty of business credit cards offering 12 months of 0% APR. This can be huge for the hustler who needs to spend a few hundred dollars before making a profit. Note: If you're not good with debt, become better or don't spend more than you have.

A website can be used to promote your side business, capture payment information, or simply add to your web presence. Not everyone needs one, but most will.
Whatever you decide to do to make extra money, make sure you:
Love doing it.
Use your time wisely.
Know your why.
Have a plan for your cash flow.
Good luck with your side hustle!