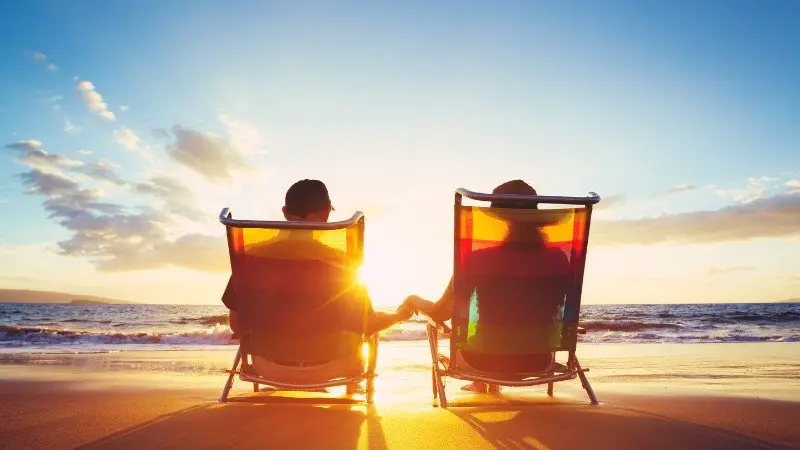 Retirement planning is an essential aspect of personal finance that helps individuals secure their future. With the growing life expectancy and rising healthcare costs, it's important to plan for retirement early and efficiently.
Here are some tips and strategies to consider when planning for your retirement.
Start Saving for Retirement Early
One of the most critical factors in successful retirement planning is starting early. The earlier you begin saving for retirement, the more time you have to build a sizable nest egg. According to financial experts, you should aim to save 15% of your gross income each year to ensure a comfortable retirement.
Maximize Contributions
Maximizing your contributions to retirement plans like 401(k) and IRA can significantly increase your retirement savings. For example, the maximum 401(k) contribution limit for 2023 is $22,500, while the IRA contribution limit is $6,500 (2023). If you are over 50, you can make catch-up contributions of up to $7,500 to 401(k) and $1,000 to IRA, respectively.
Diversify Investments
Investing in a mix of assets, including stocks, bonds, and mutual funds, can help diversify your portfolio and reduce risk. Diversification is crucial as it helps balance your investments across different asset classes and helps you avoid significant losses in one area. Consider speaking to a financial advisor or take advantage of a robo-advisor to determine the right investment strategy for your retirement goals.
Consider Healthcare Costs
Medical expenses are one of the most significant expenses in retirement. To avoid surprises, plan for healthcare costs in advance by researching the estimated costs of healthcare in retirement. You can also consider investing in a health savings account (HSA) to cover future medical expenses.
Delay Retirement
Working longer can increase your Social Security benefits, allowing you to save more for retirement. For instance, if you delay claiming Social Security benefits until age 70, you can increase your benefits by up to 8% each year. Additionally, continuing to work allows you to save more money and reduce your reliance on retirement savings.
Create a Budget
Creating a budget can help you stay on track with your retirement savings goals. Start by evaluating your current expenses and determining areas where you can reduce your spending. Budgeting allows you to allocate more money to retirement savings, helping you reach your goals faster.
Seek Professional Advice
Retirement planning can be complex, and it's essential to seek professional advice from a financial advisor or retirement planner. They can help you create a personalized retirement plan and provide guidance on investment strategies and managing your retirement income.
In conclusion, retirement planning is a crucial aspect of personal finance that requires careful consideration and planning. By starting early, maximizing contributions, diversifying investments, considering healthcare costs, delaying retirement, creating a budget, and seeking professional advice, you can create a solid retirement plan that will help you achieve your retirement goals.
Are you ready for retirement? Check out our free-to-use Retirement Calculator.