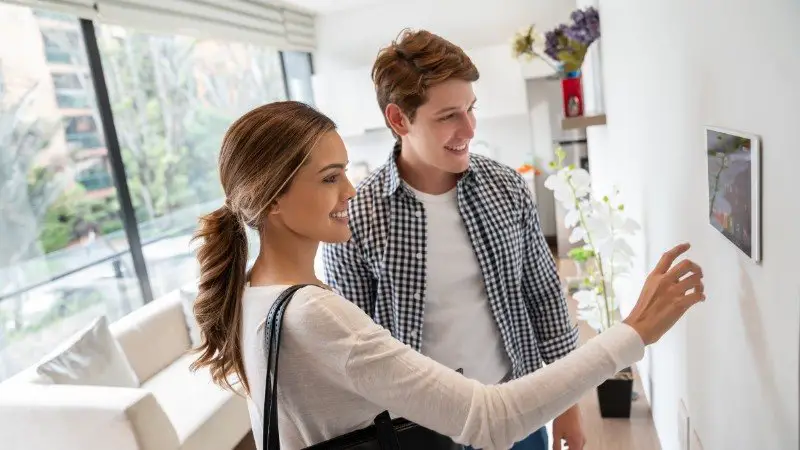 Safety is a top priority for every homeowner. One of the best ways to ensure this is by installing a home security system. In today's post, we'll walk you through the essentials of home security systems, including why you need one, how they work, and how to choose the right one for your home.
Understanding the Importance of Home Security Systems
A home security system can protect your family and possessions. It offers several layers of protection, including intrusion detection, fire and carbon monoxide detection, and even medical alert systems. Furthermore, it can provide peace of mind, knowing your home is being monitored 24/7.
Components of Home Security Systems
A standard home security system includes several elements:
Control Panel: This is the brain of your system. It communicates with each component, arms or disarms the system, and sends alarm signals to the monitoring center.
Sensors: Different types of sensors detect various events. Door and window sensors trigger an alarm when opened, while motion sensors pick up movement within your home. Glass break sensors can detect the sound of breaking glass. We have even spoken to some home insurance companies that ask about water leak detection.
Alarm: An audible alarm is triggered when the system detects a security breach. It's designed to alert you and scare off intruders.
Monitoring Service: This is a 24/7 service that receives alerts from your security system. If an alarm is triggered, they can contact local authorities on your behalf. If you have heard that insurance companies will give you a discount for home security systems, having 24/7 is a must to have a shot at this discount.
Types of Home Security Systems
There are two main types of security systems:
Wired Security Systems: These systems are hardwired into your home. They can be reliable but often require professional installation.
Wireless Security Systems: These use radio frequency to communicate between the control panel and sensors. They are easy to install and can often be moved easily.
Choosing the Right System
When selecting a security system, consider the following:
Coverage: Look at your home's size and layout. You'll need enough sensors to cover all your doors and windows. This includes motions sensors as well. Indoor cameras (with privacy shields) are also becoming popular to improve public safety response times. Your monitoring company can visually verify that there is an intruder.
Installation: Some systems require professional installation, while others are DIY. Consider your comfort level with technology.
Monitoring: Do you want professional monitoring, or are you comfortable monitoring the system yourself? Professional monitoring incurs a monthly fee, but can provide extra peace of mind. It is often required for any insurance discounts you might be seeking, and can often be offset by the discount.
Smart Home Compatibility: If you have smart home devices, you might want a security system that integrates with them. While some DIY companies offer some smart capabilities, professional installers can help customize your system even more.
Cost: Security systems can range in price. Determine your budget and consider both upfront and monthly costs. We recommend comparing at least three home security companies once you've decided between DIY and professional installation.
Benefits of a Home Security System
Besides protection, a home security system can offer additional benefits. It may deter burglars just by being present. It could also lower your homeowner's insurance by up to 20%. Additionally, with remote access features, you can monitor your home from anywhere.
Investing in a home security system is investing in the safety of your family and home. Take the time to research and choose the system that best fits your needs.