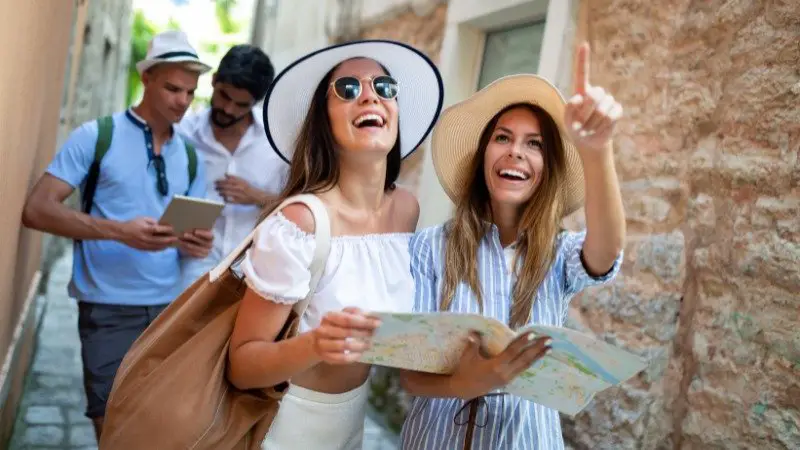 Vacations are a great way to unwind and recharge, but they can also be expensive. Fortunately, there are many ways to save money on your next vacation. In this post, we'll share tips from travel experts on how to save money and make the most of your vacation.
Plan Ahead to Get the Best Deals
One of the best ways to save money on your next vacation is to plan ahead. Start researching your destination early and look for deals on flights, accommodations, and activities. Some travel experts recommend booking flights and accommodations at least 60 days in advance to get the best deals.
Try using Google Flights to monitor pricing and land the best deal possible. Capital One cardholders can use price drop protection when watching flights and buying when Capital One Travel recommends it. Capital One Travel will monitor the price of your specific itinerary and apply a credit. Learn more here.
Choose Affordable Accommodations
Accommodations can be a major expense when traveling. To save money, consider staying in more affordable options such as hostels, Airbnb, or camping. You can also look for hotels that offer free breakfast, parking, or other amenities that can save you money.
Use Public Transportation or Walk
Another way to save money on your vacation is to use public transportation or walk instead of renting a car. Public transportation is often more affordable and can be a great way to explore your destination. If you're staying in a city, consider getting a transit pass to save money on transportation.
Cook Your Own Meals
Eating out can be expensive, especially when traveling. To save money, consider cooking your own meals. Look for accommodations that have a kitchen or kitchenette, or pack a small camping stove to use while camping. You can also shop for groceries at local markets or grocery stores to save money on food.
This is a popular way to save when renting a house for a beach vacation. You can also filter for hotels with a kitchen when booking. Suites are more likely to have the setup you're looking for if this is the route you take.
Look for Free Activities
There are many free activities to enjoy while on vacation. Look for free museums, parks, and other attractions to explore. You can also find free walking tours or other tours that are donation-based. Check local event calendars for free concerts, festivals, or other events happening during your stay.
Use Discount Cards and Coupons
Discount cards and coupons can save you money on attractions, activities, and restaurants. Look for discount cards such as CityPASS or the Go Card, which offer discounts on multiple attractions. You can also check local coupon books or online sites such as Groupon for deals.
If you have a travel rewards credit card, booking through their platform can also provide you with extra savings. Many of the top credit card companies also offer a savings portal. Not only could you earn points for booking travel through their platform, but you could also save on dining, groceries, gas, and more. Most people aren't utilizing their rewards cards to their full extent, so make sure you do.
Travel During Off-Season
Traveling during the off-season can save you money on flights, accommodations, and activities. Off-season travel also means fewer crowds and more opportunities to enjoy your destination without the crowds.
Conclusion
Traveling doesn't have to be expensive. By planning ahead, choosing affordable accommodations, using public transportation, cooking your own meals, looking for free activities, using discount cards and coupons, and traveling during the off-season, you can save money and still have a great vacation. Remember to always research your destination and look for deals to get the most out of your vacation budget.