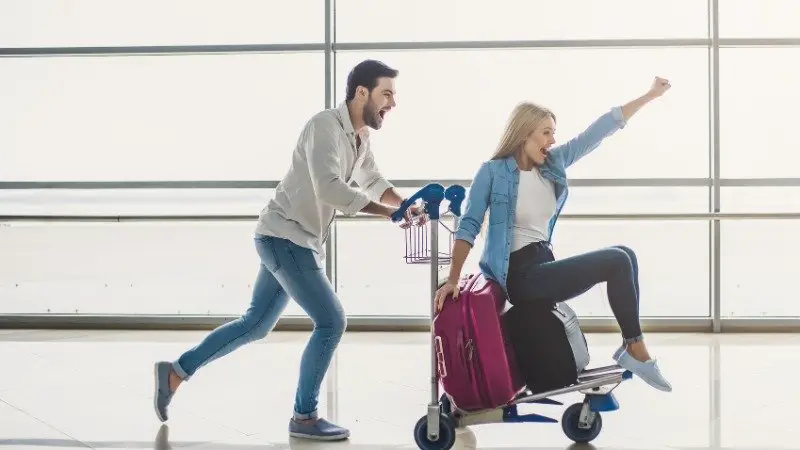 Are you dreaming of taking an international trip, but not sure when to start planning? Planning for a trip abroad can be exciting, but it can also be overwhelming, especially if it's your first time. In this article, we'll explore when the best time is to start planning your international trip and some tips to make the process smoother.
Consider the Destination
The first step to planning your international trip is to decide where you want to go. Research your destination's visa requirements, culture, weather, and safety. This information can influence your travel timeline, and planning ahead can help you avoid any unexpected complications.
Timing is Everything
The best time to start planning your international trip is between six to twelve months before your travel date. This timeline allows you to research, plan, and book your trip at your own pace without feeling rushed. Depending on the destination and time of year, you may need to book flights and accommodations even earlier.
Set a Budget
Knowing how much you can afford to spend is crucial when planning your international trip. Set a realistic budget that includes travel expenses, accommodations, meals, transportation, and activities. Consider using a travel rewards credit card to earn points or miles to help offset some of the costs.
Book Flights and Accommodations
Once you have a destination and budget in mind, it's time to start booking your flights and accommodations. Consider using websites that offer price comparisons like Expedia Kayak to find the best deals. If you're using a travel rewards credit card from Capital One or Chase, make sure you compare booking options in their travel portals. This might help you earn more rewards or redeem rewards for more.
Don't forget to check if there are any peak travel times in your destination that could impact prices.
Learn more about one of our favorite travel cards, the Capital One Venture X Rewards Credit Card.
Plan Your Itinerary
While it's important to leave room for spontaneity, having a rough itinerary in place can help you make the most of your trip. Research popular tourist attractions, local events, and activities you'd like to do. Consider using a travel agent to help with any complex bookings or to create a custom itinerary.
Many of our favorite travel credit card companies offer pre-planned trips and packages. Costco is also well known for building wonderful travel packages for the entire family.
Secure Necessary Documents
Make sure you have all necessary documents before traveling, including passports, visas, and travel insurance. This process can take some time, so make sure to give yourself enough time to obtain everything you need. The current (April 2023) processing times for a US Passport are 10-13 weeks, or 7-9 weeks with an additional $60 fee to expedite the processing.
Know Your Health and Safety Obligations
Be aware of any health or safety obligations you may have when traveling to your destination. Research any necessary vaccinations, travel advisories, and emergency contacts in the area.
By following these tips, you can start planning your international trip with ease and confidence. Remember, planning ahead can make a big difference in the success of your trip. So, start planning early, set a budget, and get ready to embark on the adventure of a lifetime!