The first time home buying process can be fun, exciting, and super confusing. Beyond looking through Zillow listings, there are a few things that every first time homebuyer should know (and should do) before taking the plunge. Are you ready to go from renter to owner?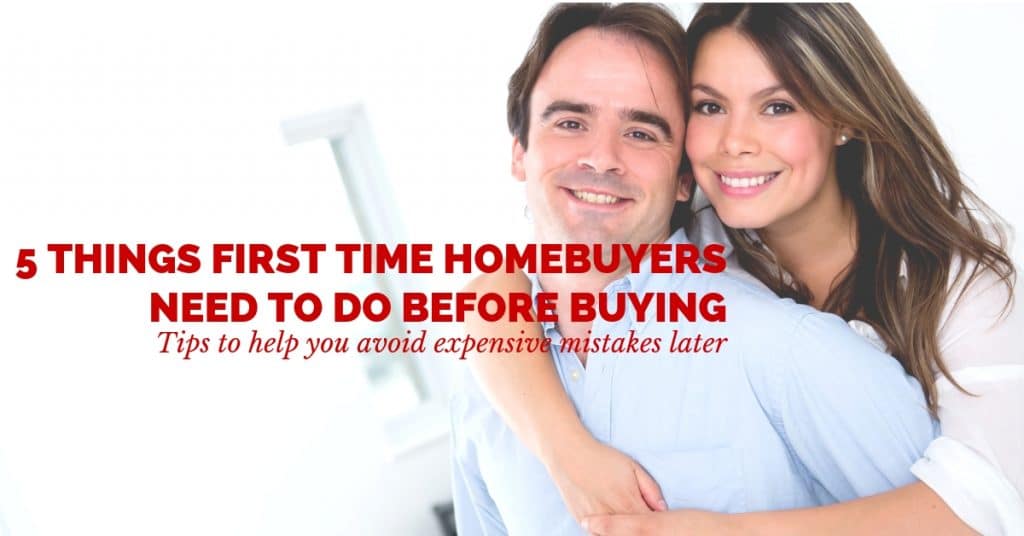 1. Know Your Credit Before Home Shopping
It's not the most exciting thing in the world, but you need to know your credit score before you walk through an open house, talk to a real estate agent, or try to score a mortgage (we'll get to this part later). Understanding your score gives you a much better idea of what you can afford, your current debt situation, the type of home loan you should use, or even if it's the right time to buy or not. Plenty of sites will let you check your score for free too!
2. Check the Best Rates for Buying a Home
When buying your first home, getting the best mortgage interest rate possible is crucial to saving tens of thousands of dollars over the life of a loan. Not to mention, your monthly payment will be less as well!
One of the biggest mistakes that home searchers makes is that they don't shop their mortgage rates. Our advice is to check with at least 3 different sources. Don't forget to ask about available programs for first time homebuyers, discounts for professions (teachers, first responders, military), and more.
What Rates Do You Qualify For? Find Out! >>
3. Build Up Your Savings
First time homebuyers have some unique programs that can allow for low to no down payments (depending on a few factors). Even though you might not need to layout 10%-20% to buy a home, building your savings account is always a good idea. Lenders love it, and it will also give you some flexibility in making a stronger offer on a home. Additionally, the extra savings will help with those often forgotten expenses of buying a home like a refrigerator, repainting rooms, or buying furniture.
4. Make a List of Your Must Haves
When you first start shopping for a home to buy, the possibilities might seem endless. Well, until you see how much you can actually afford in your dream neighborhood. Making a list of your must haves can help bring you back to reality, and also help your realtor find the right home for you. Unless money is no issue for you, you should expect a little give and take with this process.
Start by listing your top 10 must haves. Once you have 10 on your list, take it down to 5. This is much more manageable, and can help you find an awesome home in less time.
5. Don't Make Any Major Purchases or Apply for Credit
If you want to make your home buying process more difficult, go out and buy a car or open a new credit card. Lenders don't like it when you make a major purchase or request more credit before you close on a house. Yes, that's right. You need to wait until the keys to the house are in your hand before you buy a new car to fill your garage. The lender you end up using can help let you know when you're in the clear.
The home buying process can be exhausting if you're not ready for it. Follow these tips, and you will have fun looking for your first home.
What Rates Do I Qualify For? Find Out for Free! >>