Airport lounges have been a popular travel benefit for frequent travelers for years, and Capital One has been ramping up their efforts to be a force in this category. Most people are aware of American Express and their travel lounges (The Centurion® Lounge, Delta Sky Club, etc). Capital One's lounge program is the new kid on the block, but one that looks very promising.
American Express has long been the leader in airport lounge access, and Capital One and Chase are investing quickly to tap into the growing travel space. We think Capital One is building one of the best-in-class airport lounge networks, especially for their premium card, the Capital One® Venture X® credit card, for their cardholders. Here's what you need to know.
Why Travelers Love Airport Lounges
Airport lounges, in general, attract travelers because they enhance the traveling experience. If you're a main cabin traveler, lounges provide the luxury experience that many flyers have missed for years.
Most lounges provide comfy seating, bars, food, hi-speed internet, and even showers. They can be a great fit for families or business travelers. Capital One Lounges, and their partner lounges, fit that luxurious need perfectly.
Capital One Lounges
There are three Capital One Lounges. Dallas-Fort Worth (DFW) is the only one that is currently open, with Denver (DEN) and Washington DC (IAD) expected to open later in 2023. More lounges are expected to open as well.
The Capital One Lounges provide all-inclusive amenities, and they certainly standout among your average US airport lounge. Here is the list straight from Capital One:
High-Speed Wi-Fi
Grab-and Go Food: prepackaged, food and beverages that can be enjoyed in the lounge or on your flight
Dining Stations: Menus vary by location and include locally sourced ingredients
Fully Stocked Bars: Local craft beers, wine, and cocktails
Coffee Bars: Skip the painfully long Starbucks line
Quiet Work Zones and Charging Areas
Relaxation Rooms: Soundproof relaxation rooms perfect for naps
Luggage Lockers: A safe place to store your luggage without worrying about carrying it around before your flight
Cycling and Yoga Rooms: Peloton™ Bikes and yoga mats
Shower Suites: Need a place to refresh between connecting flights? Don't want to be stinky after a Peloton™ ride? Hit the showers.
Family Friendly Area: An area for families, including furniture that's their size.
Parent's Rooms: Private rooms just for parents, including bottle warmers, beverage fridges, and "Occupied/Unoccupied" signs so no one will knock and wake your little ones.
Multi-Faith Rooms: Sound proof rooms for prayer and meditation
These amenities and their upscale design make them some of the nicest airport lounges in the United States. Current Capital One cardholders can't wait for more to open.
The Capital One Partner Lounge Network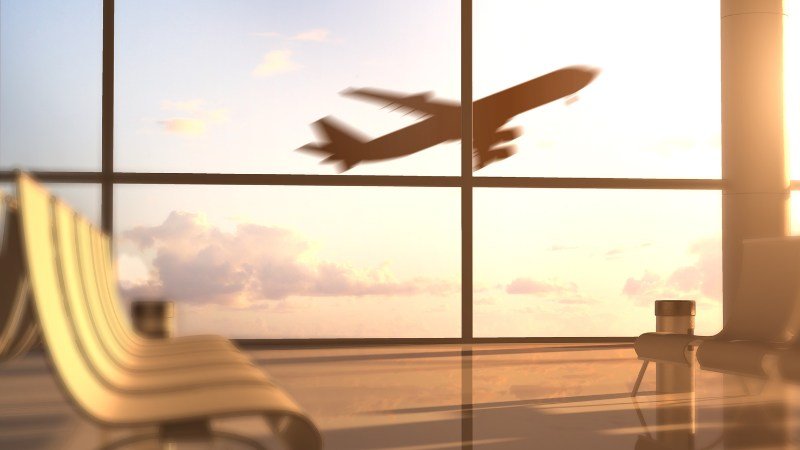 Capital One has partnered with two additional airport lounge providers; Priority Pass and Plaza Premium Group.
Priority Pass has a global presence, with 1,300 airport lounges (+150 in the US). Plaza Premium Group, well known for luxurious airport lounges, has a smaller footprint with around 100 lounges worldwide (7 in the United States). In fact, Plaza is the group behind Capital One Lounge development.
The Partner Lounge Network covers Capital One travel cardholders with an impressive global and domestic reach.
Capital One Lounge & Partners Lounge Network Eligibility
Capital One Lounges and their Partner Lounge Network are available to Venture & Spark Miles (their business travel credit card brand) cardholders, with varying tiers of access.
These are the travel rewards cards that will get you access, along with the details of their access and current introductory offers:
Unlimited Complimentary Access:
card_name: Eligible Venture X cardholders get unlimited complimentary access for you and two guests at Capital One Lounges, Plaza Premium Lounges, and Priority Pass™ lounges.
Introductory Offer:

bonus_miles_full
If you're bringing more than two guests, there is special pricing of $45 per visit.
Capital One Venture X cardholders can add authorized users (trusted family members like a spouse or child) to their account. This gives their the authorized user their own card, allowing them to use the same Capital One Lounge benefits without the primary user.
Two Complimentary Visits:
card_name: Two complimentary visits per year to Capital One Lounges or Plaza Premium Lounges. Complimentary visits may be used for your guests.
Introductory Offer:

bonus_miles_full

card_name: Two complimentary visits per year to Capital One Lounges or Plaza Premium Lounges. Complimentary visits may be used for your guests.
Introductory Offer:

bonus_miles_full
Want to bring more guests or additional visits? After your complimentary visits have been used, each additional visit is $45 per visit. Guest fees of Venture and Spark Miles cardholders are $45 per visit.
Wheels Up
Capital One is making it clear that they see a bright future ahead with their travel rewards customers. They are in the process of creating one of the nicest, if not the nicest, airport lounge experiences in the United States. Plus, Venture X cardholders will have impressive global lounge access. We think this is certainly worth considering if you're shopping for travel rewards credit cards.